gene brown
textile designs & graphics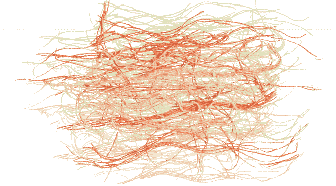 Fabric Print Developement.
Repeat work & CADS/Colorways,
PC & Mac Base using Adobe Photoshop, Adobe Illustrator,Coreldraw. Over 10 years textile/fashion & t-shirt arts.
F.I.D.M. GRAD.
Knowlegeble and experienced in rotary, flatbed,screen printing - knits &sheeting quality. Coloways,repeats print and graphic design modifications.Markets include,Jrs., Missy, Children, and Men. Also experienced in dyes,gouaches & presentation boards.
Los Angeles, Calif base designer.
Clients include,BCBG,Mossimo,Harkum,
PJ Salvage,B&H Company,Cafa Seoul Texprint,S. Edwards,BCTC Textiles, CC. Couture, Fairway,David Cline,AfroKidz Designs...

Contact Me Here
Website Copyright, Webmaster--Gene Brown